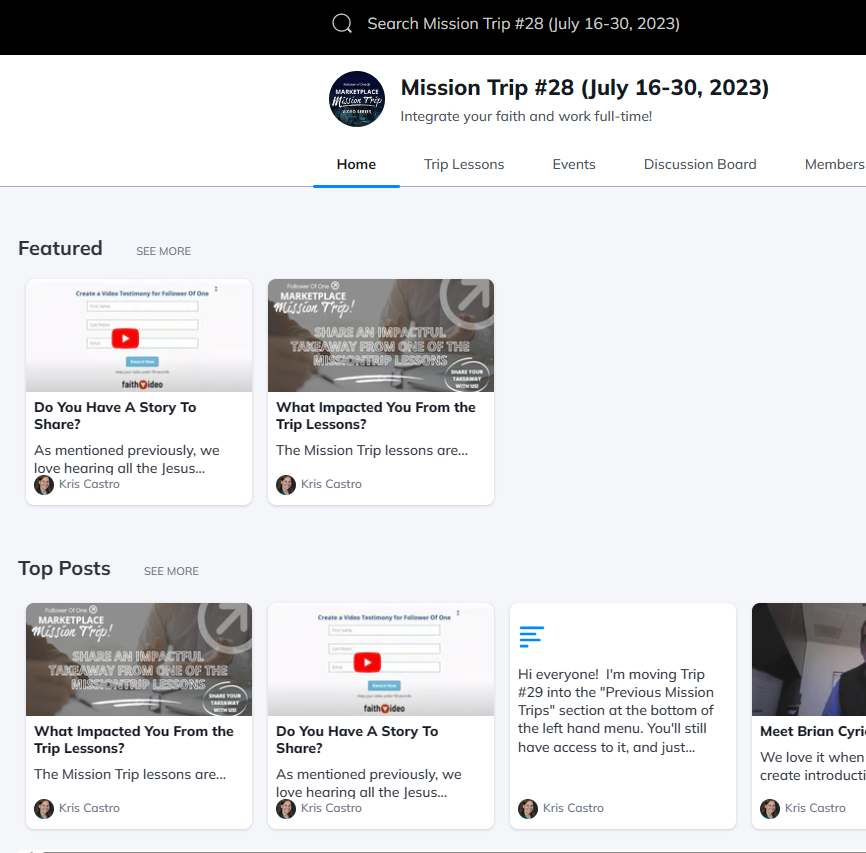 A Fantastic Environment
Follower of One was started with the idea that a faith based mission trip doesn't have to involve a trip to another country or a project in another town. Why not make a mission trip that will impact you and the people you work with for years to come!
What if you learned how to share your faith by being a better you? Take a week to learn with others how to share your faith by being more Christ-like. Then take a week to put in practice at your place of work. All with the support of a group doing the same thing. Two weeks to start changing your life!!
This is not required, but is part of the Foundations offering on this platform. We highly encourage that you participate as it is a great start to the Living on Purpose journey.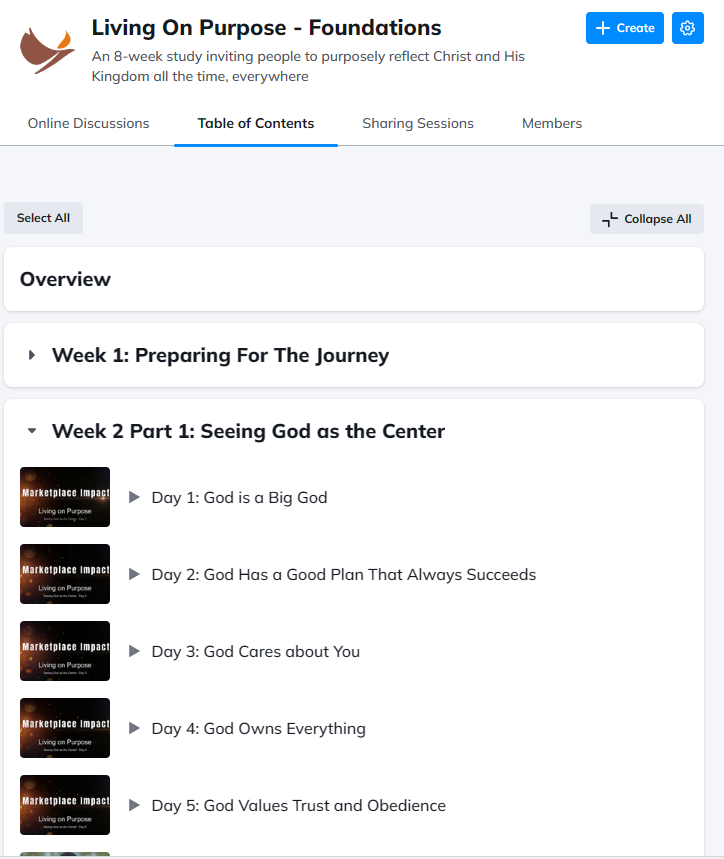 A Complete Experience
It is the same great Living on Purpose content, but in a social network environment allowing you to support, interact and cheer on your cohort members.
Each of the daily lessons and reflections are supported by a short introduction video. You are easily guided through the content with easy to follow instructions.
You are able to post your own questions and respond to others throughout the week by using the discussion board.
Each week is supported by an online meeting session that allows your group to share thoughts, questions and observations about the lesson material for the week.
All of this in one tool!!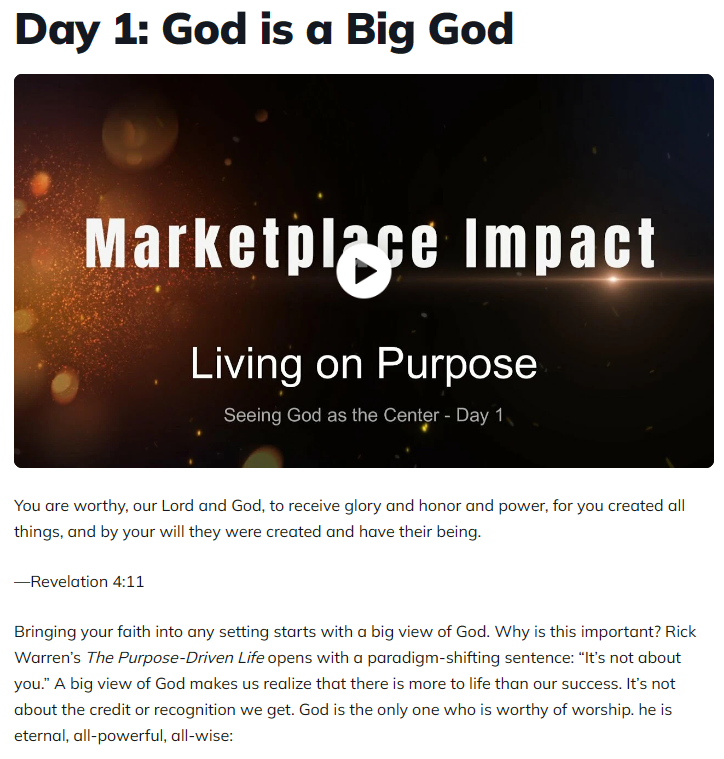 Content Where You Want It
The video and devotional content is easily viewed on your desktop, tablet or phone. This allows you to access your content anywhere and at any time.
In addition to the class content, you will also be invited to the Living on Purpose Alumni space on Follower of One. This is a space that is available to share your experiences with other groups, sign up to be moderators for future sessions, and continue your faith journey with the support of others.
Sign Up For An Upcoming Session
While Foundations can be enjoyed in the Follower of One environment by yourself, we have found doing it with a group is much more transformative. If you are interested in joining an upcoming session or having your group schedule their own session, click the button below.

Questions?
If you have questions about Follower of One and Foundations, please contact us by clicking on the button below.
Contact Us